Air fryer cabbage will quickly become your new favorite way to eat it. Simply seasoned with garlic, onion and salt, these cabbage steaks come out perfectly tender with crispy edges when cooked in the air fryer.
Cabbage used to not be on my radar at all as a side dish vegetable.
I didn't grow up eating it and sort of just lumped it into the category of Brussels sprouts as far as smelly, gross and usually mushy.
Well, things have changed. Brussels sprouts (especially brussels sprouts on the stalk) are delicious and so is cabbage.
What changed my mind on these vegetables?
Roasting them.
When people say they "don't eat vegetables" or even just don't like a specific vegetable, my response is always, toss it with oil, generously season with salt, pepper and garlic powder and roast it.
Guarantee you, that will change your mind real quick.
It's just the best cooking method 99.9% of the time with vegetables. You get tender middles and crispy edges. How can you go wrong?
Cabbage is no different and since I already know I love roasting it (like with sheet pan pork chops), I had a sneaking suspicion air frying cabbage would be equally, if not more, delicious as well.
Spoiler alert – it is.
This air fryer cabbage is seasoned minimally and simply with just salt, garlic powder and onion powder, roasted in the air fryer for 20 minutes and the result is side dish perfection.
The seasoning crisps up delectably on the top of each cabbage steak and the center cooks to the perfect fork tenderness.
These air fryer cabbage steaks will become a fast favorite when it comes to an easy dinner side dish. You can even make them from frozen cabbage.
INGREDIENTS TO MAKE AIR FRIED CABBAGE
You'll need just a few simple ingredients to make this cabbage dish:
1 medium cabbage – red or green
avocado oil cooking spray
Kosher salt
garlic powder
onion powder
That's it! Unless I'm making Instant Pot cabbage soup, I almost always choose red cabbage.
No solid reason other than it's prettier and when trying to eat the rainbow for all the phytochemical and anthocyanin benefits, choosing red cabbage is an easy way to cover my reds.
Feel free to make this recipe with green cabbage in the same exact way.
You can also add to or switch up the seasoning as desired but I find it hard to go wrong with a simple combo of garlic and onion powder!
HOW TO MAKE AIR FRYER CABBAGE
Slice the head of cabbage into steaks about 1/3″ thick.
This is really the sweet spot in size for getting a tender cooked middle to the cabbage yet crispy edges. Too thick and the middle won't be cooked enough, too thin and it will fall apart and burn.
Once sliced into steaks, place on a large baking sheet and spray liberally with the cooking spray. This both helps the seasoning adhere to the cabbage while also assisting in those beloved crispy edges as it cooks.
Season each steak with the salt, garlic and onion powder and then place on the trays of the air fryer.
While most of my air fryer recipes are adaptable to both oven model and basket model air fryers, making cabbage in the air fryer is really more conducive to oven models.
Great Present Ideas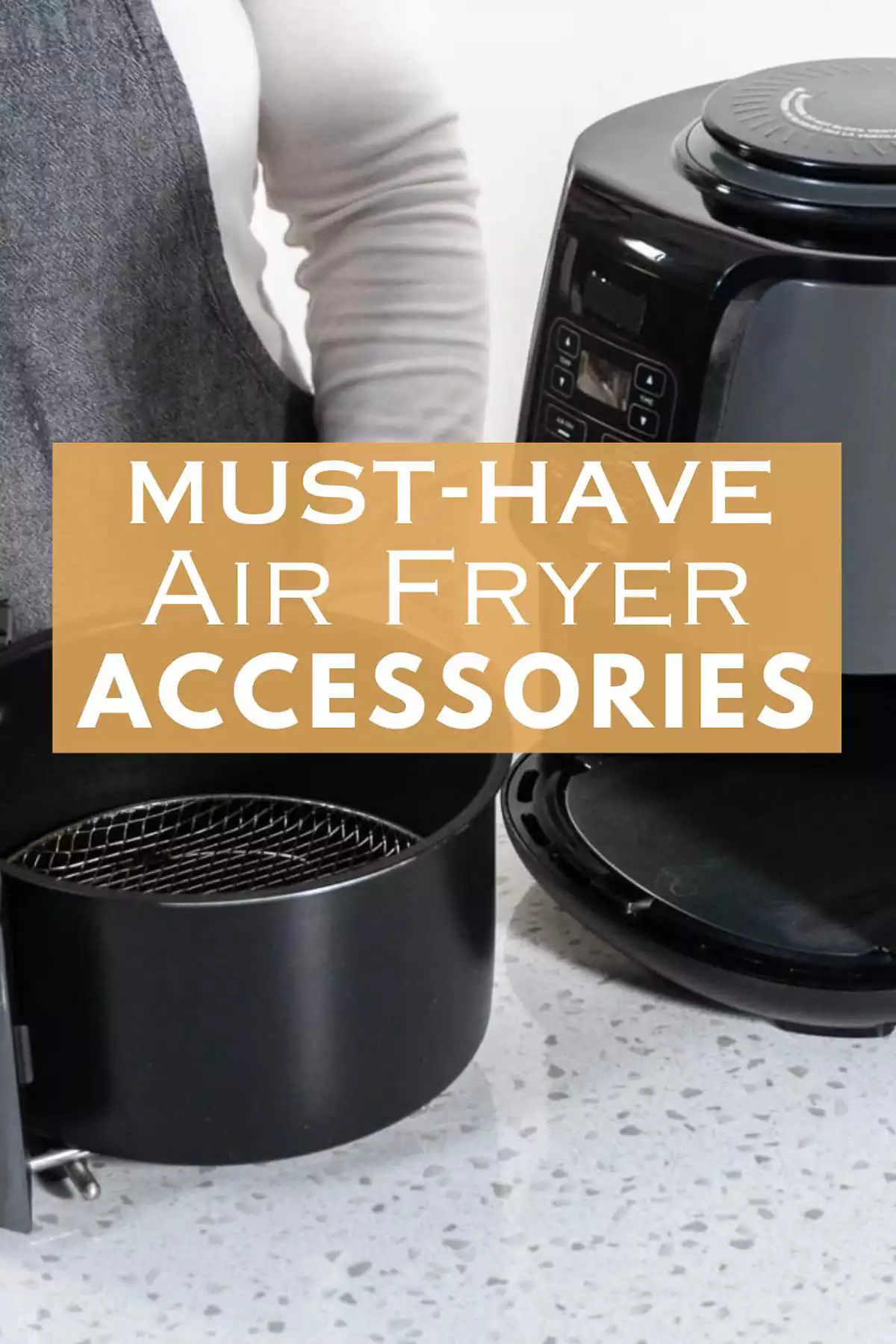 That said, you can use a basket type air fryer but you'll likely have to do at least 2-3 batches since you want the cabbage steaks laid flat in a single layer when air frying.
Air fry the cabbage at 400°F for 20 minutes. Switch the trays half way through roasting for an evenly golden brown and crispy result.
Once done, remove from the air fryer and serve while hot. Garnish with some fresh parsley if desired.
Enjoy as is or drizzle with your favorite dressing or sauce.
I'm partial to this creamy lemon tahini garlic dressing or this kefir honey mustard dressing but often don't even bother because the cabbage is so delicious on its own!
CABBAGE STEAKS IN THE AIR FRYER
I've seen some recipes for chopping the cabbage before air frying but that felt insane to me.
Have you ever chopped a head of cabbage and realized just how much there is when you do that?
Take coleslaw for example, 1 head of cabbage will result in an enormous amount of coleslaw almost impossible to finish for a normal sized crowd.
Now imagine that approach in an air fryer where you're trying to keep the cabbage in a single layer to maximize the roasting effect and achieve crispy edges.
You'd literally have to cook it in at least 5 batches.
Cabbage steaks are the answer to this madness and why I prefer to roast cabbage in the air fryer this way as opposed to chopping it up into leaves.
They also remind me a lot of cauliflower steaks which had its moment a few years back and resulted in recipes like buffalo cauliflower steaks and these bison cheddar cauliflower steaks.
In fact, air frying cabbage steaks like this creates a wonderful base for any topping just like cauliflower steaks do.
Spoon some Instant Pot bolognese or Instant Pot brisket over top to create a deliciously hearty meal.
Unless it's stirred into soup (like my favorite St. Patrick's Day fare – reuben soup!), I much prefer eating cabbage in a crispy, yet cooked capacity.
Outside of this honey dijon red cabbage slaw, there's a reason I don't have any raw cabbage recipes on this site.
It's exhausting to chew raw cabbage and for many, it creates digestive distress!
If you feel the same, I think you'll really enjoy cooking cabbage in the air fryer.
It's the best of both worlds giving you a crispy texture without the bloat and stomach upset it can trigger in its raw state.
WHAT TO SERVE WITH CRISPY AIR FRYER CABBAGE STEAKS
This is one of those side dishes (like air fryer frozen broccoli, air fryer carrots and air fryer mushrooms) that can go with almost any main dish you pair it with.
Easy dinners in our house look like this air fried cabbage served with a steak off the grill (maybe carne asada), skillet cooked pork chops or even another air fryer recipe like air fryer cod, air fryer sausage or probably the most appropriate, air fryer brats!
I'm also big into simple skillet sautés and will often whip up something like this buffalo turkey cauliflower skillet (not necessarily with those ingredients but using that same premise/method) which becomes a great "main" topping to these cabbage steaks.
It's kind of amazing to me how much you can make in an air fryer. Each time I try something new, I'm impressed and making cabbage this way is no different.
I thought oven roasted cabbage was good but this air fryer recipe makes it look like child's play if you value crispiness in your vegetables.
Especially if you lack a convection setting on your regular oven, the air fryer method for this vegetable truly makes it shine!
MORE VEGETABLES TO COOK IN THE AIR FRYER:
Air Fryer Okra
Crispy Air Fryer Eggplant
Air Fryer Zucchini Chips
Crispy Garlic Air Fryer Cabbage
Air fryer cabbage is seasoned with garlic, onion and salt to create an easy side dish of tender cabbage steaks with super crispy edges.
Ingredients
1

medium cabbage

red or green, sliced into steaks about 1/3″ thick

avocado oil cooking spray

1 1/2

teaspoon

Kosher salt

1

teaspoon

garlic powder

1

teaspoon

onion powder
Instructions
Place cabbage steaks onto a large baking sheet. Spray liberally with avocado oil cooking spray and season with the salt, garlic powder and onion powder.

Place the cabbage, seasoned side up on the trays of an air fryer. (*see note for other types of air fryers) Air fry at 400°F for 20 minutes, rotating the trays half way through cooking time.

Remove from the air fryer and serve while hot.
Notes
*If using a basket model air fryer, place cabbage steaks in the basket in a single layer and cook in batches.
Nutrition Facts
Serving:
1
SERVING
|
Calories:
198
kcal
|
Carbohydrates:
3
g
|
Protein:
15
g
|
Fat:
14
g
|
Saturated Fat:
4
g
|
Polyunsaturated Fat:
8
g
|
Cholesterol:
54
mg
|
Sodium:
505
mg
|
Fiber:
1
g
|
Sugar:
1
g
This website provides approximate nutrition information for convenience and as a courtesy only. Nutrition information can vary for a variety of reasons. For the most precise nutritional data use your preferred nutrition calculator based on the actual ingredients you used in the recipe.
TRIED THIS RECIPE?
COMMENT + RATE BELOW!
Gina Matsoukas is the writer, founder, photographer and recipe developer of Running to the Kitchen — a food website focused on providing healthy, wholesome recipes using fresh and seasonal ingredients as much as possible. Her work has been featured in numerous media outlets both digital and print, including MSN, Huffington post, Buzzfeed, Women's Health and Food Network.