Air fryer okra is the BEST way to enjoy this often overlooked vegetable. The air fryer turns what many refer to as a "slimy" texture into crispy, crunchy okra fries. Seasoned simply but irresistibly, this recipe will have you falling in love with okra!
I did not grow up eating okra. It was as far out of my Italian family's repertoire as you might imagine.
But, sometime in young adulthood (I think it was actually after a business trip to Alabama where it was served fried on a BBQ platter) I decided to buy it and try it out.
It was not love at first bite. If you've heard people claim okra is slimy, there's a reason why: it can be. But it doesn't have to be.
The trick to okra is learning how to prepare it. Cut up and thrown in a soup, yeah, it's gonna be slimy and gross. But when you treat it right, it can be one of the most deliciously crispy vegetables out there.
And making okra in the air fryer is one way to do just that.
For quite awhile, I roasted okra whole in the oven and made "okra fries". I swore by this method for years and have actually told people it rivaled real fries when dipped in ketchup. I still stand by that statement.
But, like with a few things now (like air fryer frozen broccoli and air fryer eggplant), the air fryer has rocked my world (in a good way) when it comes to preparing a vegetable I thought I knew best.
Having now experienced both methods, I can confidently say making okra in the air fryer is THE BEST way to eat this vegetable.
INGREDIENTS TO MAKE AIR FRYER OKRA
Lots of recipes for making okra involve a breading and an egg dip. This air fryer okra recipe is not one of them.
It's much less messy and keeps the dish both vegan and gluten-free. Air frying okra this way is also lower calorie and lower carb!
1 pound fresh okra
avocado oil
salt
garlic powder
cumin
coriander
turmeric
chili powder
arrowroot powder
HOW TO MAKE OKRA IN THE AIR FRYER
Start by washing and thoroughly drying the fresh okra. Trim off the ends and slice it in half lengthwise then add to a large mixing bowl. Drizzle the avocado oil on top of the okra slices and toss to combine.
Add the salt, spices and arrowroot powder to the bowl and give everything a good stir until each piece of okra is evenly coated with the mixture. Start with 2 tablespoons of the arrowroot powder and increase to 3 if needed so that all the okra is well coated. This is what helps it crisp up in the air fryer!
If you prefer, tapioca starch or cornstarch can be substituted for the arrowroot powder.
Great Present Ideas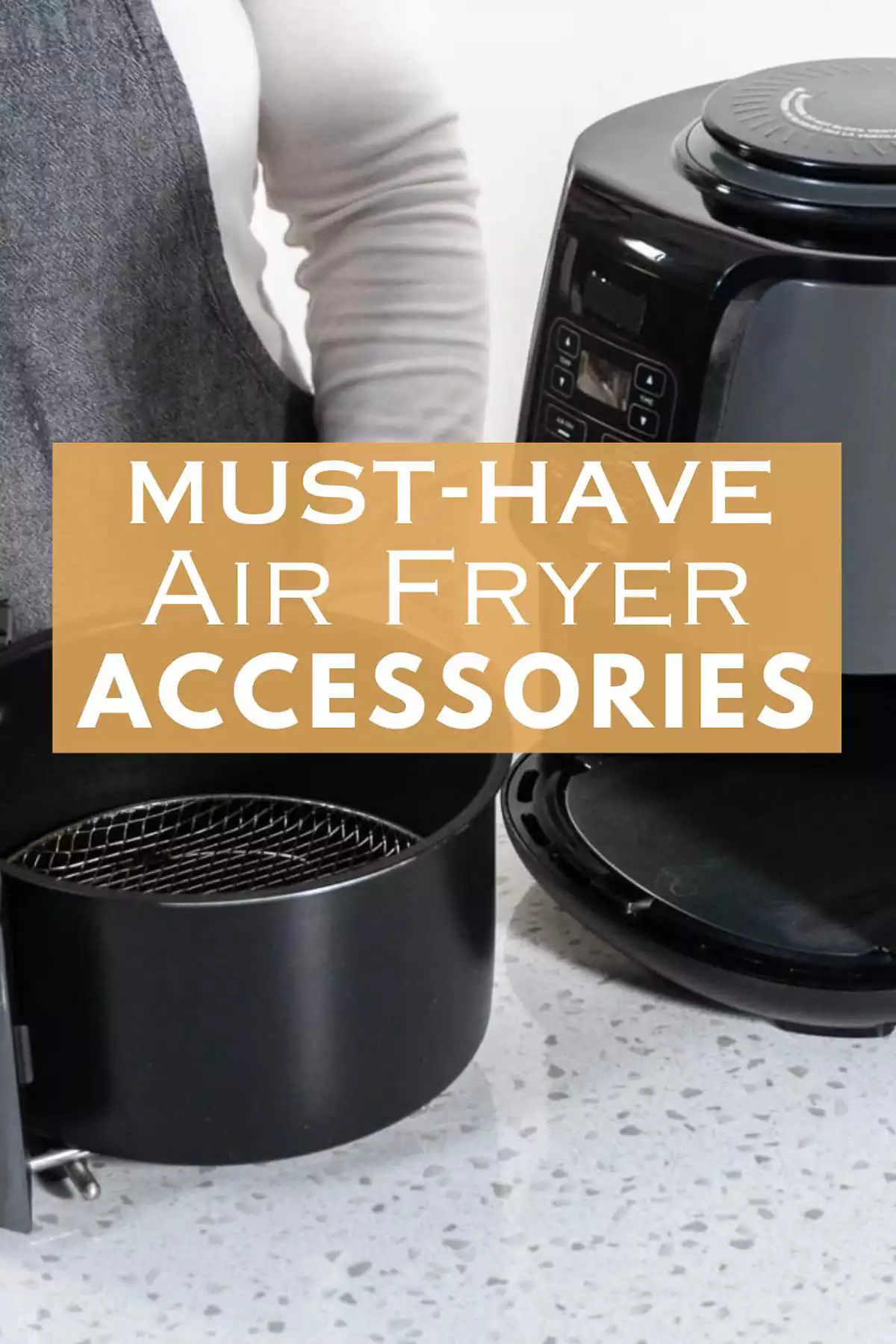 Transfer the okra from the bowl to the air fryer trays (or the basket depending on your model air fryer) making sure to arrange in a single layer.
Air fry the okra at 400°F for 20 minutes. Rotate the trays halfway through cooking (or shake the basket). The okra should be crispy and golden brown around the edges when it's finished. Keep an eye on it from the 15 minute mark on so no pieces burn.
Remove from the air fryer and serve with some fresh parsley for garnish if desired.
FRIED OKRA BITES VS. FRIES
Oftentimes when you see fried okra, it's cut into "bites" or little circles.
I'm honestly not really sure why that is because, in my opinion, okra is better when "fried" lengthwise to resemble fries.
I personally think this slicing method allows for a crispier result since it exposes the entire length of the "slimy" middle to the air fryer.
Cutting the okra in circles doesn't do as good of a job of that and unless they're dipped in egg, breaded and then fried, the result isn't as crunchy.
Save the circles for making stewed okra and tomatoes but stick to a fry shape for this approach.
Plus, doesn't anything in "fry" form just taste better?
I think so.
Hence parsnip fries, jicama fries and purple sweet potato fries!
CAN YOU FRY FROZEN OKRA?
I keep a bag of frozen okra in my freezer so I get the temptation to want to use frozen okra for this recipe.
I don't recommend it however since it's already cut into circles for the reasons above.
Keep the frozen okra for things like chili (it'd be good in brisket chili!) or stew and stick to fresh if you want to air fry okra.
This air fried okra may not be the traditional "southern" way (my okra cornmeal cakes are a better fit for that) but, I'm pretty confident with the first crispy bite you'll be ditching any preconceived notions of what "fried okra" is and be all about this air fried approach.
Feel free to change up the seasonings too. As with any roasted or air fried vegetable (like air fryer carrots), the flavor can go any which way you prefer. I tend to default to garlic powder as it's always a crowd pleaser.
But the cumin, coriander and turmeric on these okra fries give a little bit of an Indian vibe. It's not overpowering and not as intense as curry or garam masala would be. But, I did take inspiration from the Indian dish "kurkuri bhindi" which just means fried okra.
In that preparation, similar spices are used but the okra is tossed in chickpea flour to coat instead of the arrowroot powder I used here. So let's call this air fried okra a hybrid – half Indian inspired, half traditional Southern inspired.
Either way, the result is a crispy delicious okra "fry" that will completely captivate your taste buds!
If you make and love this recipe, please leave a ★★★★★ review below! I'd love to know how it goes. Leave a comment below if you have any questions. Tag @runningtothekitchen on Instagram & Facebook.
Air Fryer Okra
Enjoy okra in this crispy preparation in the air fryer. The resulting "fries" can be enjoyed as a side dish or with your favorite dipping sauce.
Ingredients
1

pound

okra

washed, dried and cut in half lengthwise

2

tablespoons

avocado oil

3/4

teaspoon

Kosher salt

1/2

teaspoon

garlic powder

1/2

teaspoon

cumin

1/2

teaspoon

coriander

1/2

teaspoon

turmeric

1/4

teaspoon

chili powder

2-3

tablespoons

arrowroot powder

*see note for substitutions
Instructions
Place washed, dried and halved okra in a large bowl.

Drizzle avocado oil over the okra and toss to combine.

Add the salt, spices and arrowroot powder to the bowl and stir until combined. All pieces of okra should be evenly coated with the mixture.

Place the seasoned okra onto the trays (or in the basket) of an air fryer in a single layer.

Air fry at 400°F for 20 minutes, rotating trays or shaking basket halfway through cooking time.

Remove once the okra is crispy and golden brown around edges.

Garnish with fresh parsley if desired and serve as a side dish or as "fries" with your favorite dipping sauce.
Notes
*Tapioca starch or cornstarch can be substituted for arrowroot powder.
Nutrition Facts
Serving:
1
SERVING
|
Calories:
93
kcal
|
Carbohydrates:
7
g
|
Protein:
3
g
|
Fat:
7
g
|
Saturated Fat:
1
g
|
Polyunsaturated Fat:
6
g
|
Sodium:
250
mg
|
Fiber:
3
g
|
Sugar:
3
g
This website provides approximate nutrition information for convenience and as a courtesy only. Nutrition information can vary for a variety of reasons. For the most precise nutritional data use your preferred nutrition calculator based on the actual ingredients you used in the recipe.
TRIED THIS RECIPE?
COMMENT + RATE BELOW!
Gina Matsoukas is the writer, founder, photographer and recipe developer of Running to the Kitchen — a food website focused on providing healthy, wholesome recipes using fresh and seasonal ingredients as much as possible. Her work has been featured in numerous media outlets both digital and print, including MSN, Huffington post, Buzzfeed, Women's Health and Food Network.