This simply seasoned air fryer eggplant comes out crispy and delicious. It's an easy side dish everyone will absolutely love and goes with almost any main course.
You know, it's kinda a shame that most recipes out there for eggplant involve breading and cheese.
Not that I don't love both those things but I think it's doing eggplant a disservice. As if the vegetable can only be truly enjoyed when those ingredients are involved.
Well, this air fryer eggplant recipe is here to prove that otherwise!
Cubed eggplant is turned into crispy golden little nuggets, seasoned simply with avocado oil and just a handful of pantry spices.
This is the kind of recipe the air fryer was born for. A sometimes mushy vegetable that tends to get an undeserved bad rap?
Throw it in the air fryer and it's like a complete makeover! After 18 minutes, the eggplant emerges victorious in a seriously flavorful and crunchy way.
HOW TO PREPARE EGGPLANT FOR THE AIR FRYER
To get the best tasting and textured eggplant, there's a few simple steps to follow to prepare it for the air fryer.
First, roughly peel the eggplant. I say roughly because it's not imperative that all of the purple skin is removed. In fact, a little bit left intact creates even more texture after air frying.
And texture is what we're after!
Next, slice the eggplant in half lengthwise. Cut each half of the eggplant in half again horizontally. Then, make thin slices lengthwise down the entirety of each half.
Now, chop into cubes by cutting perpendicular to the long thin slices you just made. The result should be cubes about 1″ or so big. Don't worry if they're not all completely uniform in size.
Either place the eggplant in a mesh strainer or colander over a large bowl as shown above or, spread the eggplant out onto a large flat surface.
Salt the eggplant using Kosher salt.
If using the strainer approach, just make sure to toss the eggplant a few times while salting so all the pieces are exposed to the salt.
Let it sit for 15-30 minutes so that the eggplant can "sweat out" its moisture.
If using the strainer, you'll see the water accumulate in the bowl below. It's amazing how much water the eggplant holds when raw!
Don't skip this step. I know it's tempting but this is what makes the difference between mushy roasted eggplant and crispy roasted eggplant.
No matter how good your air fryer, if you don't pull out all that moisture ahead of time, no amount of air frying or roasting will result in perfectly crispy eggplant.
Once salted, pat dry with a paper towel or kitchen cloth then place in a large bowl.
Pour the avocado oil into the bowl and toss to coat. Add the spices and stir until each piece of eggplant is evenly spiced. The spice mixture consists of rosemary, thyme, salt, garlic powder and smoked paprika.
It's a basic combination that leads to some serious flavor packed into these crispy eggplant cubes but feel free to play around with any seasoning mixture you like.
HOW TO AIR FRY EGGPLANT
Now that the eggplant is prepped, spread out onto the trays in the air fryer (or place in the basket if you have that model).
Air fry at 400°F for about 18 minutes until golden brown around the edges and crispy.
Using an oven type air fryer with the trays, I don't have to toss mine halfway through cooking. But, if you have the basket model, you may want to give it a good shake once or twice.
It's also important not to crowd the eggplant on the trays or in the basket. One large eggplant fits perfectly on the trays of my Pampered Chef air fryer. Basket models tend to fit a little less so you may want to use a smaller eggplant or air fry in batches.
Once the eggplant is finished air frying, it's best served hot immediately.
If you have leftovers, they will keep stored in a container in the fridge for a few days.
My preferred way to reheat is either in a toaster oven or right back in the air fryer. Both these options help the eggplant to remain crispy when reheating compared to using a microwave.
HOW TO SERVE AIR FRIED EGGPLANT
As someone that didn't always love eggplant (which I talk about in this recipe for eggplant fries and eggplant chips), it's downright comical how much I love eating eggplant made in the air fryer.
This side dish goes with almost any meal you can think of. It's just like frozen broccoli in the air fryer in that way.
From a simple pork chop skillet dinner to a Porterhouse steak skillet or some air fryer tofu, it will consistently elevate your plate.
I also find it delicious in any "bowl" type meal.
Shown below with some brown rice and chickpeas, it rounds out the vegetable component to an easy vegetarian meal like that. Drizzle your favorite dressing or some tahini on top and call it a day!
Nothing against eggplant parm but this air fried eggplant definitely makes a big statement that the vegetable can stand alone and be delicious in its own right.
After air fryer zucchini chips and air fryer cauliflower gnocchi, I wasn't so sure how the air fryer could do much better than those two recipes (they're both so simple yet so transformative!).
But, I think it's once again outdone itself and permanently earned its spot in the countertop appliance cabinet of my kitchen.
Great Present Ideas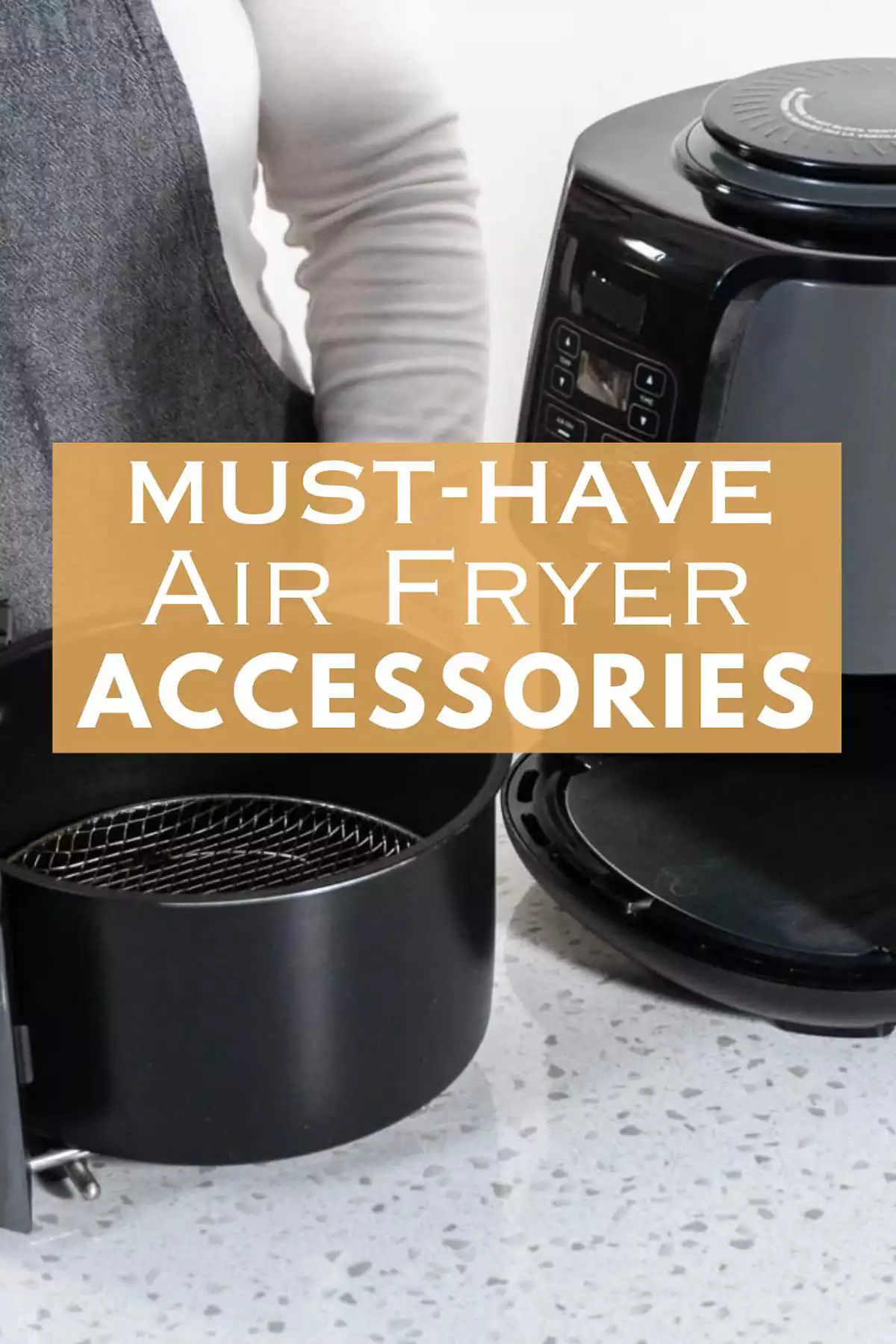 If you make and love this recipe, please leave a ★★★★★ review below! I'd love to know how it goes. Leave a comment below if you have any questions. Tag @runningtothekitchen on Instagram & Facebook.
Crispy Air Fryer Eggplant
This simply seasoned air fryer eggplant comes out crispy and delicious. It's a side dish everyone will absolutely love!
Ingredients
1

large eggplant

roughly peeled and chopped into 1″ cubes

2

tablespoons

avocado oil

1

teaspoon

dried rosemary

1

teaspoon

dried thyme

1/4

teaspoon

Kosher salt

plus more for salting eggplant

1/2

teaspoon

garlic powder

1/2

teaspoon

smoked paprika
Instructions
Spread cubed eggplant out on a large flat surface. Salt generously with Kosher salt and let sit for 15-30 minutes. Pat dry with a paper towel or kitchen cloth to absorb the moisture.

Place eggplant in a large bowl. Drizzle avocado oil into the and toss until all the pieces are well coated.

Add the spices to the bowl with the eggplant and stir until well combined.

Place the eggplant in the air fryer (either on trays or in basket depending on model) at 400°F. Air fry for about 18 minutes. If using a basket model, toss the eggplant half way through cooking time.

Best served immediately.
Nutrition Facts
Serving:
1
SERVING
|
Calories:
174
kcal
|
Carbohydrates:
28
g
|
Protein:
3
g
|
Fat:
8
g
|
Saturated Fat:
1
g
|
Polyunsaturated Fat:
6
g
|
Sodium:
268
mg
|
Fiber:
8
g
|
Sugar:
10
g
This website provides approximate nutrition information for convenience and as a courtesy only. Nutrition information can vary for a variety of reasons. For the most precise nutritional data use your preferred nutrition calculator based on the actual ingredients you used in the recipe.
TRIED THIS RECIPE?
COMMENT + RATE BELOW!
Gina Matsoukas is the writer, founder, photographer and recipe developer of Running to the Kitchen — a food website focused on providing healthy, wholesome recipes using fresh and seasonal ingredients as much as possible. Her work has been featured in numerous media outlets both digital and print, including MSN, Huffington post, Buzzfeed, Women's Health and Food Network.