Tender savory spiced air fryer carrots with crispy edges are a simple side dish perfect for any meal made in just 20 minutes. A great dish for spring!
Check out the web story to make these crispy air fried carrots for more details!
As I slowly try to fall in love with my air fryer, I've been roasting a variety of vegetables in it.
So far, air fried roasted carrots have been one of my favorites.
Awhile back, I made carrot chips two ways in my oven.
They were baked to crispy perfection with either an easy sweet or savory coating. And, for a long time, they were one of my favorite ways to enjoy carrots.
Then came my brown sugar candied carrots which were super cute with their tender carrot tops still intact making for a downright delicious spring dish. Seriously, they're like the perfect Easter side dish.
I do still love those when I'm able to find tender baby carrots like that with the greens still attached.
But, these air fried carrots are the kind of recipe you keep in your back pocket at all times.
The one you pull out when you just can't think of anything else to make for dinner.
It's the reliable standby (because I know almost all of us keep a bag of carrots in the fridge) that never disappoints.
And while it won't win any awards for mind-blowing creativity, it's hearty and satisfying, texturally pleasing and with just enough spice to stand out.
I have similar feelings towards air fryer frozen broccoli.
These roasted air fryer carrots are basically like the guy you should've dated in high school but probably not the one you wanted to date.
Ya feel me?
The thing about using the air fryer to make roasted carrots is that it just makes such quick work of a vegetable that would otherwise take a good bit of time in the oven.
Same thing applies to my recipe for air fryer eggplant.
And, it does so while resulting in the perfect tender texture with crispy golden brown tips and edges.
That's the exact beauty of the air fryer.
It doesn't matter if you're making air fried tofu, air fryer fish sticks or vegetables like these air fryer carrots, the texture and bake is always spot on.
It's evidenced in air fryer okra too taking an otherwise "slimy" vegetable and turning it into the crispiest "fry".
HOW TO PREPARE CARROTS FOR THE AIR FRYER
Using a regular bag of carrots, grab about 1 pound of them and lightly peel the exterior layer off.
I use organic carrots and sometimes will only give them a good wash if the skin isn't too janky (or hairy) looking. So this part is up to you.
Slice the carrots lengthwise. If your carrots are extra thick, you might want to do this twice. You're shooting for a similar thickness to what you see in these pictures.
Place the sliced carrots in a large bowl. Drizzle with the oil and toss until each piece is well coated.
Combine the spice mixture in a small bowl and sprinkle over the carrots.
Toss everything together until each carrot piece has a good amount of the spices coating it.
HOW TO AIR FRY CARROTS
Once the carrots are prepped with the oil and spice mixture, place them in the air fryer.
This will depend on the type of air fryer you have.
I place the carrots in a single layer on trays. I have the mini-oven looking type of air fryer (it's the Pampered Chef Deluxe Air Fryer).
For the basket style air fryers, place the carrots in the basket. Depending on the size of your basket, you may want to do this in two batches to avoid overcrowding.
Roast the carrots at 400°F for 18-20 minutes in the air fryer. Flip the carrots (or shake the basket) halfway through cooking.
The result will be a fork tender roasted carrot with crispy golden edges coated in a delicious Moroccan inspired spice mixture.
After making parsnip fries in the air fryer, I realized you can also cut the carrots into more of a "fry" shape and use the same method as in that recipe if you prefer.
HOW TO SERVE AIR FRIED ROASTED CARROTS
The carrots are best served immediately out of the air fryer when hot.
A sprinkle of coarse sea salt and some fresh herbs are all that's needed to finish this simple side dish.
The roasted carrots are very versatile and go great alongside almost any meal.
If you're enjoying the carrots as part of a holiday meal, you may want to try them with these citrus braised lamb shanks or my skillet lamb chops with cipollini onions.
Both of those recipes just scream spring and Easter to me! And, I love how since they're made in the air fryer, they don't take up room on the stove top or oven.
The carrots also make a great everyday side to something like pretzel crusted pork chops, almond crusted tilapia or Indian steak kabobs.
Whether it's a fancy celebration with a crowd or, just your immediate family on Wednesday night, these savory roasted carrots are a solid choice.
CAN I USE BABY CARROTS?
You could if that's all you have on hand but you'll have to adjust a bit.
Keep the baby carrots fully intact (don't slice them in half).
You'll also likely have to reduce the cooking time in the air fryer a little bit due to their smaller size.
I'd probably do 6 minutes, then toss/turn them and roast for another 5-6 minutes. Just keep an eye out to make sure they don't turn to mush or get too dark on the outside.
It's worth noting the flavor won't be exactly the same as using whole carrots. Bigger carrots develop a much deeper flavor profile when roasting than baby carrots do.
If you're looking for another option for baby carrots, you may want to try my spiced honey roasted carrots. I posted the recipe on Instagram (full details in the caption if you click that link).
STORING AND REHEATING AIR FRIED CARROTS
If you can't enjoy these immediately after cooking, they can be stored in an air-tight container in the fridge.
To reheat, the best way to "re-crisp" the carrots is a quick blitz in the microwave for 20-30 seconds to take the chill off and then finishing them in the toaster oven.
You can also put them back into the air fryer for 1-2 minutes to reheat.
They won't be as crisp as directly after cooking but, I find either the toaster oven or air fryer to be far superior to the microwave.
USING OTHER SPICE MIXES TO MAKE ROASTED CARROTS
The savory spices called for in this recipe skew a little towards the Moroccan flavors. If you don't enjoy that flavor profile, use whatever spices you like!
You can also make these air fryer carrots sweet instead of savory.
A simple sweet combination would be melted coconut oil (or avocado oil), cinnamon, brown or coconut sugar. Add any other baking spices you like such as ginger, nutmeg, cardamom, etc. too.
For a different savory roasted carrot, try something simple like cumin and coriander with salt and pepper.
I also happen to loooove Chinese 5 spice powder on roasted carrots.
I use it in my cream cheese chicken recipe and my plum jam (which, now that I think about it, would be amazing on top of these roasted carrots!). So, that's another simple spice mixture to consider.
Great Present Ideas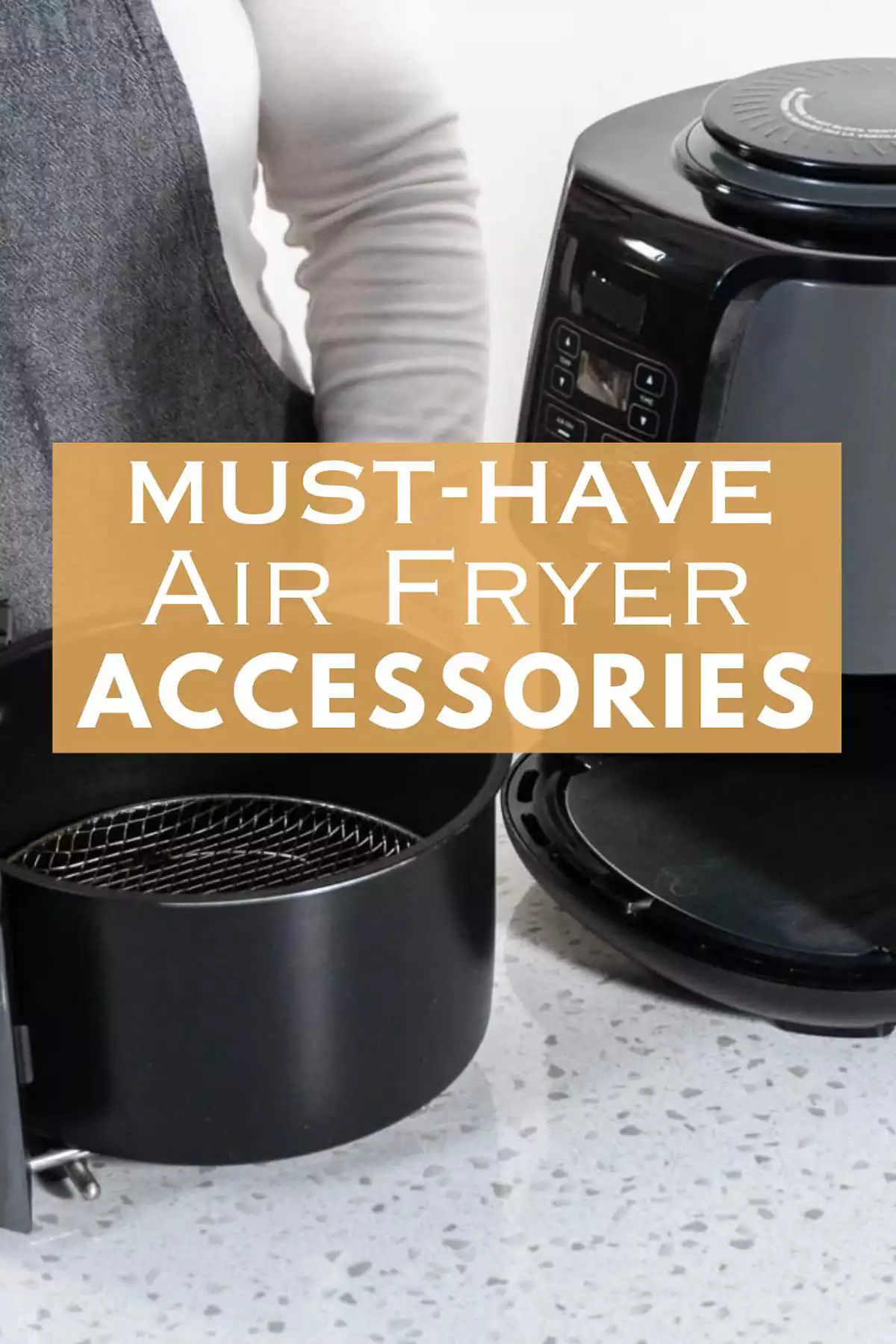 FOR MORE ROASTED VEGETABLE RECIPES, TRY THESE:
Maple roasted Brussels sprouts on the stalk
Roasted buttercup squash
Roasted romanesco
Cinnamon brown sugar roasted parsnips
FOR MORE CARROT RECIPES, TRY THESE:
Mediterranean carrot salad
Creamy carrot soup with white beans
Meyer lemon roasted carrot strings
Carrot citrus salad
Air Fryer Carrots
Tender spiced air fryer carrots with crispy edges is a simple side dish perfect for any meal made in just 20 minutes.
Ingredients
1

pound

carrots

peeled and cut in half lengthwise

2

tablespoons

extra virgin olive oil

or avocado oil

3/4

teaspoon

Kosher salt

1/2

teaspoon

cumin

1/2

teaspoon

coriander

1/4

teaspoon

cinnamon

1/4

teaspoon

ginger

1/4

teaspoon

black pepper

1/8

teaspoon

allspice
Instructions
Preheat air fryer to 400°F.

Place the prepared carrots in a large bowl. Drizzle the oil over top and toss until all the pieces are well coated.

Combine spices in a small bowl, add to the bowl with the oil coated carrots and toss until well combined.

Place the seasoned carrots on the tray or in the basket of the air fryer depending on model.

Roast for 18-20 minutes, flipping carrots halfway through. Carrots should be tender with crispy edges when finished. Best served immediately.
Nutrition Facts
Serving:
1
SERVING
|
Calories:
102
kcal
|
Carbohydrates:
10
g
|
Protein:
1
g
|
Fat:
7
g
|
Saturated Fat:
1
g
|
Polyunsaturated Fat:
6
g
|
Sodium:
463
mg
|
Fiber:
4
g
|
Sugar:
4
g
This website provides approximate nutrition information for convenience and as a courtesy only. Nutrition information can vary for a variety of reasons. For the most precise nutritional data use your preferred nutrition calculator based on the actual ingredients you used in the recipe.
TRIED THIS RECIPE?
COMMENT + RATE BELOW!
Gina Matsoukas is the writer, founder, photographer and recipe developer of Running to the Kitchen — a food website focused on providing healthy, wholesome recipes using fresh and seasonal ingredients as much as possible. Her work has been featured in numerous media outlets both digital and print, including MSN, Huffington post, Buzzfeed, Women's Health and Food Network.