Cooking skirt steak in the air fryer is a quick and simple way to prepare juicy steak when grilling isn't an option.
In as little as six minutes with just a handful of seasonings, this tender cut of steak is ready to be enjoyed in any way you choose!
Skirt steak has long been my favorite cut of beef so it's kind of funny that I've only used it once in all the recipes on this site in these balsamic steak stuffed portobellos from quite some time ago.
I guess it's always just seemed like such a "no-brainer" of a recipe to prepare a simple steak like this but when I realized how incredibly easy the air fryer makes the whole process I thought it was worth sharing.
It's been single digit temperatures here in NY for the last couple of weeks and both my deck and grill are covered in a good bit of snow with a nice layer of ice on top.
Grilling isn't happening any time soon. Skirt steak is one of a few cheap cuts of meat that's great on the grill though so once the weather warms back up, I'll be out there!
Until then, I decided to pull the air fryer out to see what this thing can do with my favorite cut of beef and lo and behold, it didn't disappoint. Which really isn't much of a surprise any more as I love everything that comes out of this appliance including air fryer filet mignon!
INGREDIENTS TO MAKE THE MOST DELICIOUS AIR FRYER SKIRT STEAK
A little bit ago, I made carne asada nachos. I used flank steak for that recipe but carne asada can be made with either flank or skirt steak, almost interchangeably.
That's what gave me the seasoning inspiration for this air fryer skirt steak.
It's essentially a lazy man's approach to carne asada. Meaning, we're doing the same general spices (as a dry rub) just minus the marinade time.
To make this air fryer carne asada recipe, you'll need:
skirt steak
extra virgin olive oil
cumin
garlic powder
chili powder
salt
black pepper
Instead of incorporating fresh lime juice with the seasoning mix, the air fried skirt steak is served with fresh lime wedges. It gives the same general flavor of carne asada without the need to prep ahead.
HOW TO MAKE SKIRT STEAK IN THE AIR FRYER
I typically think pre-heating the air fryer is an unnecessary step but when making something like steak, Cornish hens or chicken leg quarters) where you want a nice high heat to start, it's worth the extra time. Especially for air fryer ribeye, it'd be a shame to spend the money on nice thick steaks and not get a good sear on them!
Preheat the air fryer at 400°F for five minutes. While it's heating up, brush the skirt steak (which should be at room temperature) with the olive oil.
Combine the steak seasonings in a small bowl and rub over both sides of the steak coating the entire surface.
Cut the steak in half so it fits into the air fryer more easily.
Place both halves of the skirt steak into the preheated air fryer either in the basket in a single layer or on trays if you have an air fryer oven.
Great Present Ideas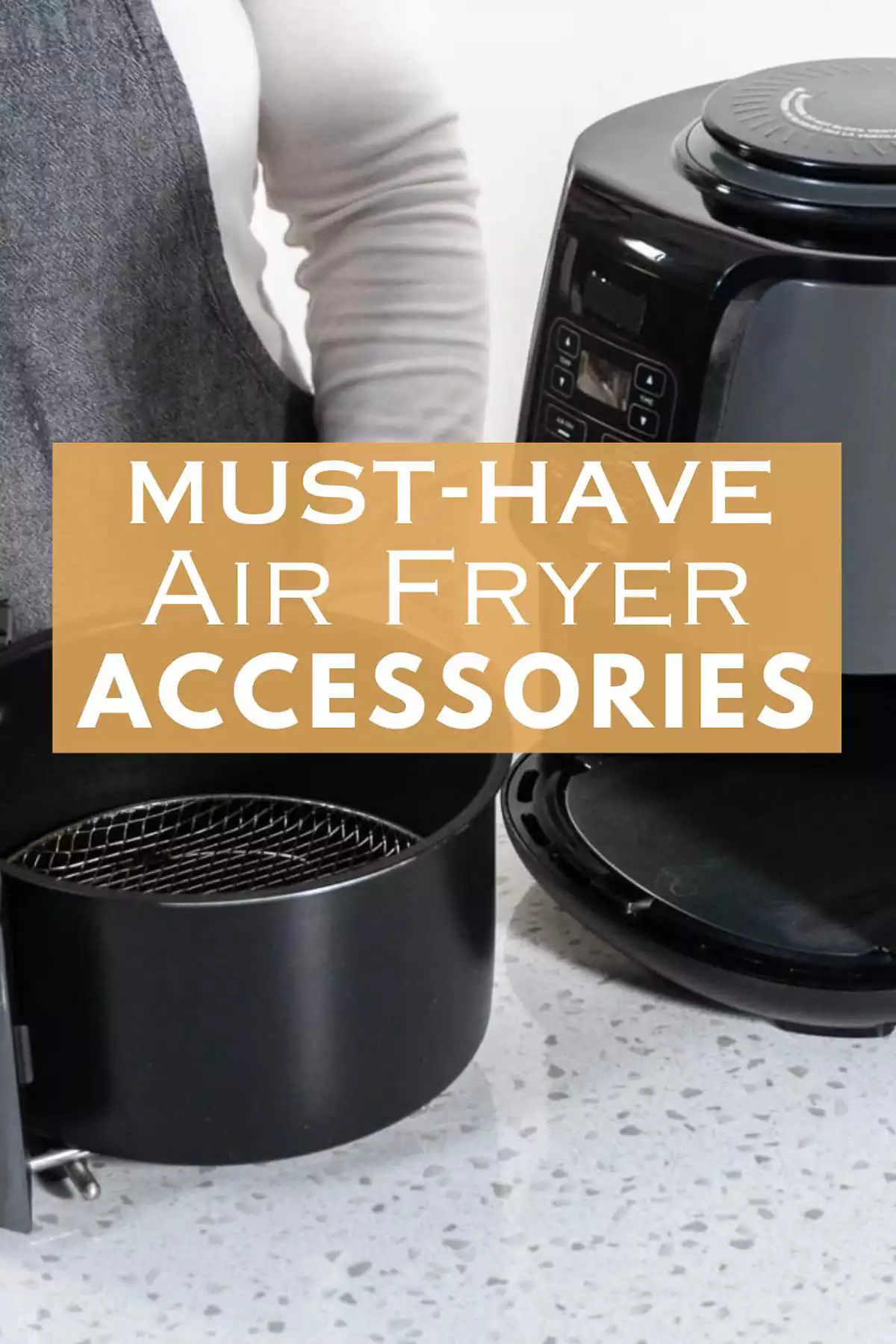 HOW LONG TO COOK SKIRT STEAK IN THE AIR FRYER
Air fry the skirt steak for about 6 minutes rotating the trays or flipping the steak in the air fryer basket half way through.
Cook time will depend on your preference for cooked beef and how thick the skirt steak is. Expect a 1-3 minute variation for these factors.
Using a meat thermometer is the best way to assess doneness for steak.
For medium-rare, remove the steak from the air fryer when the internal temperature has reached 130-135°F in the middle.
Once cooked to your desired temperature, remove from the air fryer and transfer steak to a cutting board.
Cover with aluminum foil and let rest for at least 5 minutes before slicing to serve. Always do this with meat before slicing, especially a tender cut like skirt steak or these air fryer lamb chops.
Serve with fresh lime wedges and chopped cilantro.
FLANK STEAK VS. SKIRT STEAK
These two cuts are used pretty interchangeably but there are some specific differences to be aware of.
Skirt steak is a thinner cut with a higher fat content. It's also more flavorful because of this and a popular cut of most steak lovers. I often think of it as a cheaper and fattier filet mignon.
Skirt steaks are cut from the diaphragm of the cow whereas flank steak is cut from underneath the loin area.
When sliced, flank steak pieces are wider and usually thinner than skirt steak which are long and skinny.
From a cooking time standpoint, skirt steak cooks quicker than flank steak and absorbs marinades better than the more tightly woven grain structure of flank steak.
This article goes over all the similarities and differences of the two cuts in much greater detail.
A lot of air fryer steak recipes will use either cut but make sure to pay attention to the different cooking times if you substitute this recipe with a flank steak.
DO I NEED TO PAN SEAR SKIRT STEAK BEFORE AIR FRYING?
Pan searing the steak before cooking in the air fryer isn't necessary.
However, if you want to mimic the crispy edged outside of the steak you'd get from grilling, you may choose to add this step to the recipe.
If you choose to pan-sear the skirt steak, you'll want to reduce the cooking time in the air fryer by 1-2 minutes.
Again, it's best to go by what the meat thermometer says rather than a specific time but cooking time will be reduced since you're essentially partially cooking it in a pan first.
To pan sear, heat a cast iron skillet over high heat with a bit of oil or ghee. Once hot, sear both sides of the seasoned skirt steak until charred and browned. Transfer to the air fryer and cook as directed.
I generally try to avoid unnecessary extra steps when using kitchen appliances like the air fryer or slow cooker and find that with the air fryer, preheating the appliance can work just as well as pan-searing.
HOW TO SLICE SKIRT STEAK
Just like flank steak and tri tip, skirt steak should be cut against the grain with a sharp knife. This is important in keeping the tender nature of this cut of meat intact.
If sliced against the grain of the meat, skirt steak can become excessively "chewy". It won't necessarily become "tough" as some cuts of meat are when sliced inappropriately, you'll just find your mouth muscles having to do double duty!
Note – these pictures actually show the steak cut with the grain (that's what happens when you ask your husband to slice it while you clean up the kitchen). This is exactly what you shouldn't do. Ha.
WHAT TO SERVE WITH AIR FRIED SKIRT STEAK
To go with the carne asada vibe, you can serve this with some cilantro-lime rice or a similar themed side dish.
I actually did a mix up of two cuisines when serving the steak and sliced it on top of some curry cauliflower rice. You'd think it'd be weird, but it wasn't at all! Lots of flavors going on and totally delicious.
For a more traditional steak and potatoes kind of night, try some garlic mashed yuca as a creamy decadent side side dish.
STORING AND REHEATING LEFTOVERS
Leftover steak should be completely cooled and then stored in an air-tight container. The steak will keep in the refrigerator for up to a week.
It's best reheated in a hot cast iron skillet by quickly searing the slices. I prefer this method to the microwave which tends to overcook the steak in the process of heating it up.
It's totally ok, however, to eat leftover skirt steak cold! I often do this is in salads for lunch instead. I'd rather eat a cold medium-rare piece of steak than one that's hot but well-done!
If you're looking for the perfect steak but find yourself in the dead of winter when the grill isn't an option (or maybe you just ran out of propane – I've totally done that a time or two!) the air fryer is really the easiest way to cook this cut of beef.
It's tender, juicy and incredibly flavorful with just a few simple spices – an easy main course everyone will love!
Have ribeye on hand? Try this equally easy and deliciously tender air fryer ribeye steak recipe.
If you make and love this recipe, please leave a ★★★★★ review below! I'd love to know how it goes. Leave a comment below if you have any questions. Tag @runningtothekitchen on Instagram & Facebook.
Air Fryer Skirt Steak
Perfectly tender and juicy skirt steak is cooked in the air fryer in just 6 minutes. A great alternative to grilling!
Ingredients
1

pound

skirt steak

room temperature

1

tablespoon

extra virgin olive oil

1

teaspoon

cumin

1/2

teaspoon

garlic powder

1/2

teaspoon

chili powder

1/2

teaspoon

salt

1/4

teaspoon

black pepper
Instructions
Preheat air fryer at 400°F for 5 minutes.

Brush both sides of the skirt steak with the olive oil.

Combine spices in a small bowl and rub onto the steak covering both sides equally.

Cut the skirt steak in half lengthwise to fit in the air fryer and place both halves either in the basket or on the trays of the air fryer depending on the type you have.

Air fry for 6 minutes, rotating trays or flipping steak half way through cooking time or until internal temperature of the skirt steak reaches 130-135°F for medium-rare.

Remove the steak from the air fryer and let rest on a cutting board covered with aluminum foil for 5-7 minutes before slicing.
Nutrition Facts
Serving:
1
SERVING
|
Calories:
304
kcal
|
Carbohydrates:
1
g
|
Protein:
28
g
|
Fat:
20
g
|
Saturated Fat:
7
g
|
Polyunsaturated Fat:
12
g
|
Cholesterol:
67
mg
|
Sodium:
370
mg
This website provides approximate nutrition information for convenience and as a courtesy only. Nutrition information can vary for a variety of reasons. For the most precise nutritional data use your preferred nutrition calculator based on the actual ingredients you used in the recipe.
TRIED THIS RECIPE?
COMMENT + RATE BELOW!
Gina Matsoukas is the writer, founder, photographer and recipe developer of Running to the Kitchen — a food website focused on providing healthy, wholesome recipes using fresh and seasonal ingredients as much as possible. Her work has been featured in numerous media outlets both digital and print, including MSN, Huffington post, Buzzfeed, Women's Health and Food Network.