An easy, savory spinach and ricotta pie that's a great appetizer while entertaining or side dish to any meal.
First things first…this isn't the type of torte that you're used to.
You're probably thinking spinach? ricotta? Has she lost her mind? Tortes are filled with sweet/dessert like things!
I hear ya, but this recipe comes straight from my mom's stash of recipe cards, weakly translated from our Italian relatives in an attempt to mimic one of the many awesome yet incredibly simple foods we ate on our visit to them almost 10 years ago.
Torte to Italians doesn't necessarily mean sweet.
We good now?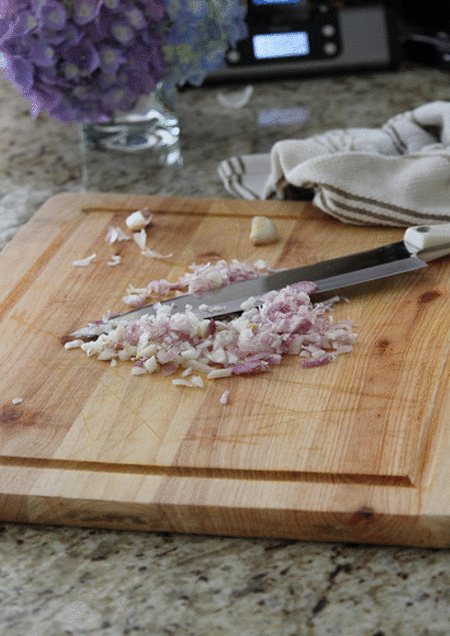 I've made and shared a lot of stuff on this blog over the past 2+ years but this is a recipe that almost feels too close to home to share.
Like I'm letting a bunch of strangers into my house to peek around (please don't open the door to the guest room, it's in a constant state of disaster).
If you were invited to a birthday party in my family, this would be on the table. Any holiday appetizer spread? You can bet this will make an appearance. And sometimes just a random Sunday when mom feels the need to put something out to munch on before dinner, my father & brother will devour this within about 20 minutes of it exiting the oven.
This ricotta spinach torte isn't just a recipe, it's comfort + family + simplicity.
The best kind of food there is.
MORE RICOTTA RECIPES TO TRY:
Lemon Ricotta Pasta
Delicata Squash Flatbread with Pecans, Cherries and Ricotta
Zucchini Ricotta Bake
Spinach Sausage and Ricotta Stuffed Peppers
Spinach Ricotta Torte
Total Time:
1 hour
5 minutes
An easy, savory spinach and ricotta pie.
Ingredients
For the Dough:
1 1/2-2 cups unbleached all purpose flour
1/2-3/4 cup water
2-3 tablespoons extra virgin olive oil
For the Filling:
2 packages frozen chopped spinach, thawed & drained of all excess water (*see note)
2lbs. whole milk ricotta
2 tablespoons extra virgin olive oil
2 large shallots, minced
2 cloves garlic, minced
1/2 teaspoon freshly ground nutmeg
1/3 cup freshly grated parmesan cheese
2 eggs
salt & pepper
Instructions
Prepare the Filling:
Heat a large skillet over medium high heat.
Add the olive oil to the skillet then add shallots and garlic and cook for 1-2 minutes.
Remove from heat and transfer to a large bowl.
Add remaining filling ingredients to the large bowl and mix together well with a spatula. Set aside.
Prepare the Dough:
On a clean countertop, make a pile of 11/2 cups flour. Create a well in the center of the flour with your fingertips.
Drizzle the flour with some of the olive oil and fill the well with some of the water.
Carefully incorporate the liquids into the flour using your fingers. As the flour absorbs the liquid, add more olive oil and water until youâ??re able to bring the flour together into a ball. You may need to add some flour as you go. This isnâ??t exact by any means, keep adding flour or liquids until you get a dough ball that can be rolled out.
With a floured rolling pin, roll the dough out rustically until you get enough length & width to cover a 9Ã?9 baking dish with some excess to fold over the top, but not cover it completely.
Once rolled out, carefully place the dough in the baking dish and let the excess hang over the sides.
Scoop the filling into the baking dish and fill up to the top, spreading evenly and into the corners.
Fold the dough over the top to partially cover the filling.
Drizzle with a bit more olive oil on the dough that is folded over the top of the filling.
Bake at 350 degrees for about 45-50 minutes.
Remove from oven, let cool and set for about 10-15 minutes before cutting.
Notes
*once spinach is thawed, place it in a dish towel and squeeze out all the water. This will ensure the filling isn't too watery.
Nutrition Information:
Yield:

10
Serving Size:

1
Amount Per Serving:
Calories:

394
Total Fat:

21g
Saturated Fat:

9g
Trans Fat:

0g
Unsaturated Fat:

10g
Cholesterol:

86mg
Sodium:

196mg
Carbohydrates:

34g
Fiber:

2g
Sugar:

1g
Protein:

17g
This website provides approximate nutrition information for convenience and as a courtesy only. Nutrition information can vary for a variety of reasons. For the most precise nutritional data use your preferred nutrition calculator based on the actual ingredients you used in the recipe.