Overnight buckwheat oats can be made the night before, set in the refrigerator and served for breakfast the next day. No cooking necessary.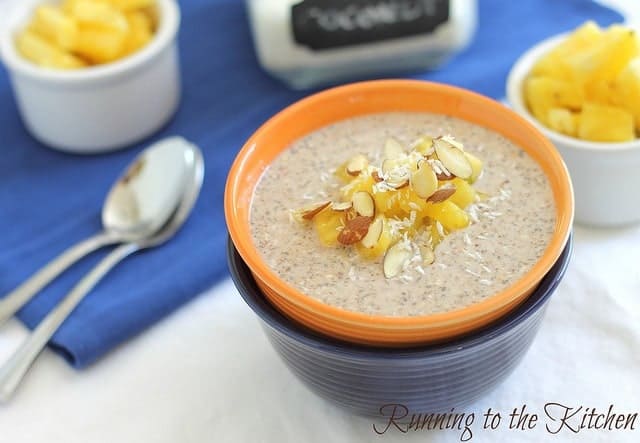 The overnight oat thing is kind of beaten to a pulp in the world of food blogs. Beaten with pumpkin, stabbed with extracts and shot with toppings. No matter how you slice it….it's dead.
Overnight buckwheat groats, however? Bet you didn't know that was possible.
I figured if you can do the overnight thing with steel cut oats, why not try buckwheat groats which are actually softer to the touch. In theory they should be even better suited for the overnight "cooking" method.
And, they were.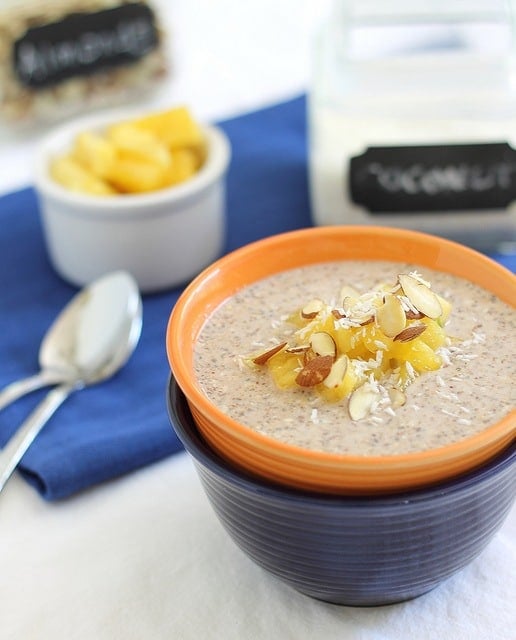 I ground half of of the groats in the food processor to increase the surface area for absorption just in case the whole groats didn't work out as well as I hoped and the resulting texture was kind of like oat bran with the taste of buckwheat.
I love buckwheat for when I want something different than oats in the morning and eat more than my fair share of buckwheat bakes so this is a nice option for some variety.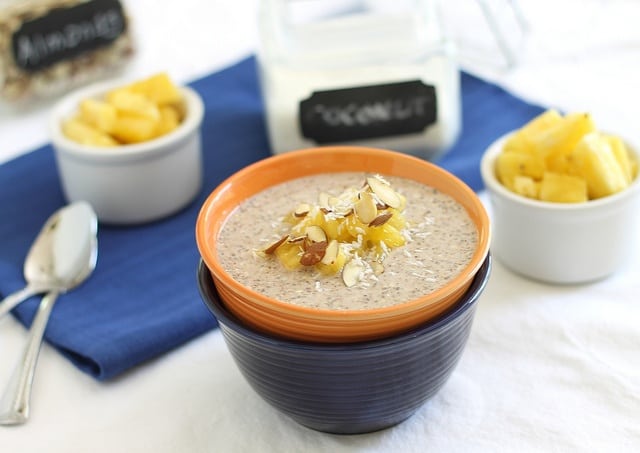 This "recipe" is more of a base than anything else. Play around with extracts as you wish, top it with whatever you want and even blend in some pumpkin since that's the cool thing to do with breakfast grains.
So there it is, a new "grain" (I think it's really a seed) to play with overnight. I promise not to post 10 million varieties of it and kill it like it's cousin, the oat. I think you're all capable of tweaking and customizing your own bowl without me spelling it out on screen. Enjoy!

1
adjust servings
Overnight buckwheat oats
Make buckwheat overnight in the refrigerator like you would with oats for another way to enjoy the overnight "cooking" method.
Ingredients
1/4

cup buckwheat groats

1/4

cup ground buckwheat groats (quickly pulsed in the food processor)

1/2

tablespoon chia seeds

1

tablespoon ground flax seed

1/4

teaspoon vanilla extract

1/2

teaspoon cinnamon

1/2

cup milk (any variety), plus 1/4 cup more before eating
Instructions
Combine all ingredients in a small bowl and stir together.
Cover and refrigerate for 4 hours to overnight.
Before eating, add 1/4 cup (or desired amount until it reaches a consistency you like) of milk and stir into "oats".
Top with whatever you'd like. Featured in pictures: coconut, almonds & diced pineapple)