This minty pea and avocado spread is great as a pesto, dip or spread.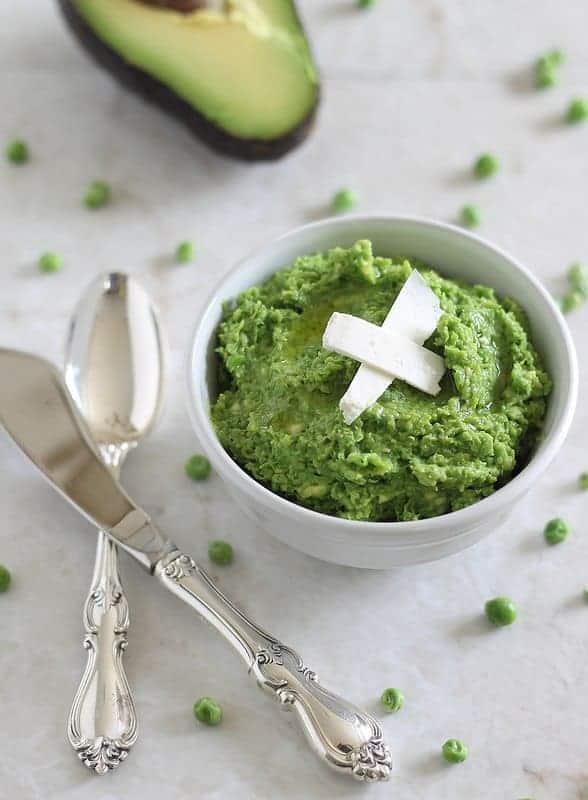 Weekends are for Five Guys burgers, wonton soup, half of a pizza that should've fed at least four and fro-yo.
Mondays are for vegetable spreads.
I've been going a little crazy on weekends lately. Ulysses comes home in a ravenous state Friday night and the eating spree doesn't stop until he leaves again Sunday evening. I don't like being left out, particularly when it comes to food but I think I need a reminder that I'm not the one running and getting PT'd by sergeants multiple times a day during the week.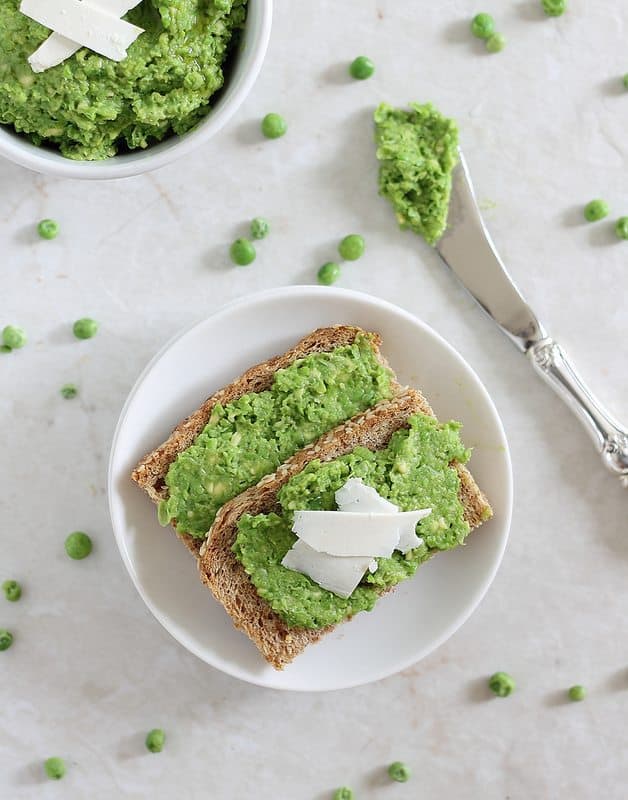 I'm deeming this spread spring in a dish and with it saying "eff off" to the winter storm watch that's in effect tonight. We're 3 days away from the official change of seasons. Did someone forget to send that memo out?
Minty Pea Avocado Spread
A spring inspired pea spread that is great as a dip or pesto too.
Ingredients
1 cup peas (I used thawed frozen ones)
1/2 an avocado
4-5 mint leaves
1 small clove of garlic
1 tablespoon extra virgin olive oil
1/2 lemon, juiced
salt & pepper to taste
ricotta salata or feta for garnish
Instructions
Place all ingredients in a food processor except for cheese and process until combined but still chunky.
Garnish with cheese shavings and use as a spread, dip or pesto.