You may be thinking: 10 Ways to Use Apple Butter in March? It's not really apple season, Gina.
Yeah, I hear ya. It's not really anything season in NY this time of year though (major eye roll) and while maybe an oddly timed post, I find condiments to be one of the few things that get me through this in between seasons time where everything feels gray, dreary and you start to lose hope that spring will ever actually arrive. As far as condiments go, apple butter definitely makes my top 5 list (along with honey mustard, ketchup, sriracha and Laughing Cow cheese <– don't judge). So what better way to celebrate it than a post dedicated to the best recipes that use it?
*This post is in partnership with Musselman's. All content and opinions are my own. 
10 Ways to Use Apple Butter
There are so many ways to use apple butter, it's one of my faves partly because of its versatility. It can go either sweet or savory, be used simply as a spread (like on these paleo pumpkin english muffins) to enhance flavors or, as an integral part of a recipe. I've rounded up 10 recipes that make it shine from appetizers to breakfast to entrees and dessert. Enjoy!
Apple Butter Appetizers
Apple Butter Bacon Wrapped Shrimp

Baked Apple Butter Ham and Cheese Sandwiches (they're slider sized!)
Apple Butter Honey Mustard Chicken Wings

Apple Butter Breakfasts
Apple Butter Carrot Cake Oatmeal

Apple Butter Bacon Scones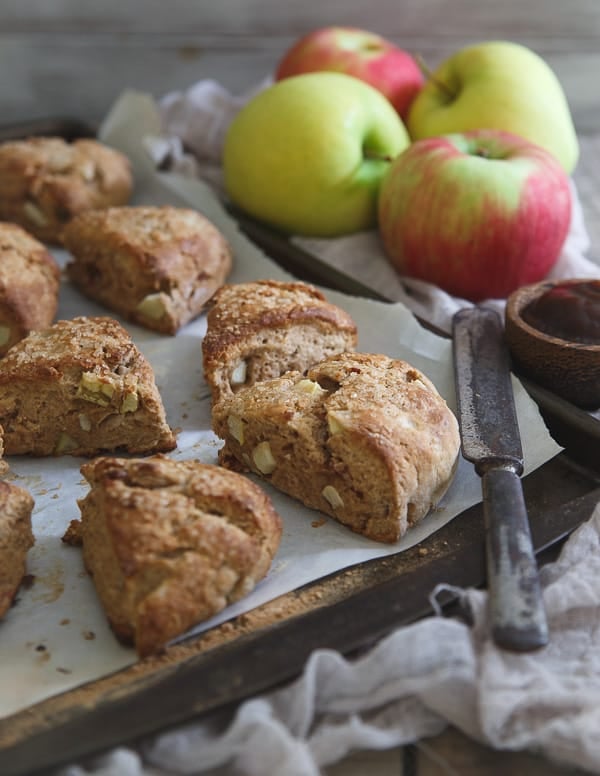 Or, watch the video on how to make these Apple Butter Bacon Scones:

Apple Butter Entrees
Apple Butter Onion Chicken Burgers

Turkey Cheddar Apple Butter Panini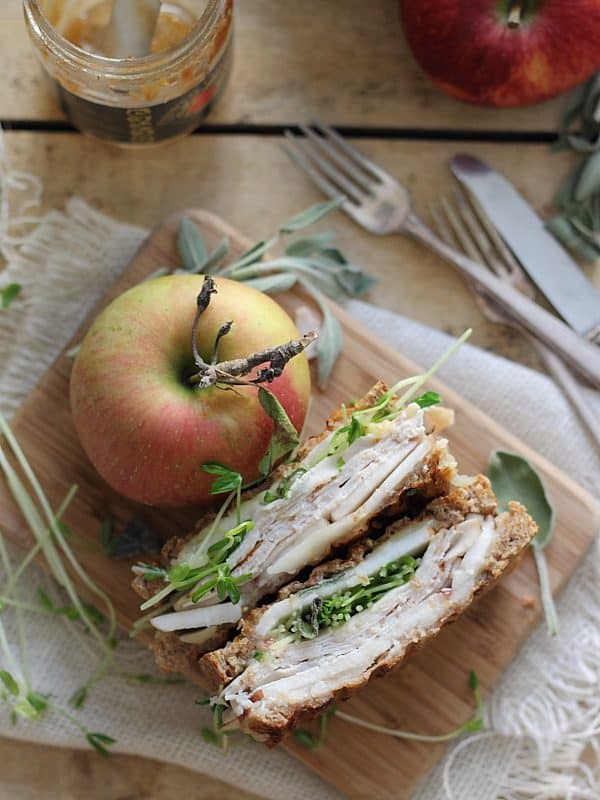 Apple Butter Blue Cheese Pancetta Pizza

Apple Butter Desserts
Apple Butter Cacao Nib Rugelach

Apple Butter Gingersnap Ice Cream

For even more apple butter recipes you can check out the Musselman's apple butter ebooks!