I can't believe it's Wednesday already. Being without power on Monday kind of made it feel like an extra weekend day. It's almost hard to complain about not having heat and lights when that's the case!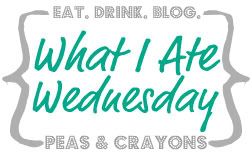 The interesting factor of my meals definitely decreased throughout the day yesterday. A combination of running 11 miles and expending way too many brain cells on blog technical issues will do that to you. Sorry for the incredible slowness of the site for much of yesterday. I think I've got it fixed now. *Fingers crossed.*
Breakfast:
I was so excited for breakfast. Ever since Ashley posted her most recent buckwheat/cornbread bake that involved pumpkin I've been wanting to make it. It also gave me an excuse to use my cute new leaf bowl which got me way more excited than it should've. Verdict? Amazing. Not that I expected anything less, that girl knows breakfast!
On to lunch:
Mushroom, kale, tomato and gorgonzola frittata. Yum. Frittata's are so easy. I honestly think it's easier to make this than a sandwich. Granted, you have a pan to wash but it's totally worth it.
And then I did what any normal person does the day after Halloween. I made my own peanut butter chocolate cups.
I place full blame on Julie, Ashley and Lindsay for this.
Try reading 3 different delicious posts about chocolate and peanut butter in the morning and not end up wanting some.
Impossible.
My solution:
The homemade Reese's. Except I added almonds.