This wild rice and spinach risotto is made with coconut milk for a fun twist on a traditional risotto.
On my first interview for the company I currently work at, I was sent from room to room as I met with 6 of the 8 employees at the time in the ghetto fab office building which was really a condo complex that someone had half-assedly (term of the day) turned into office suites (suite being a very liberal term as there was nothing suite-like about that building).
For the last interview of the day I was sent into the office of one of the people who started the company with the president.
I was prepped on his dedication and involvement from the start as they worked to get the budding start-up company off the ground and running from their car, traveling around New England trying to get clients on board (a speech we get to hear at every.single. company meeting).
So I put my A-game face on, walked into the room ready to impress and B-A-M….was literally smacked in the face with the most intense smell of canned tuna permeating every inch of air in the small 8×8 office.
Apparently, he was training for some athletic event and was eating "protein" snacks throughout the day, tuna being the one he chose 2 minutes before my interview.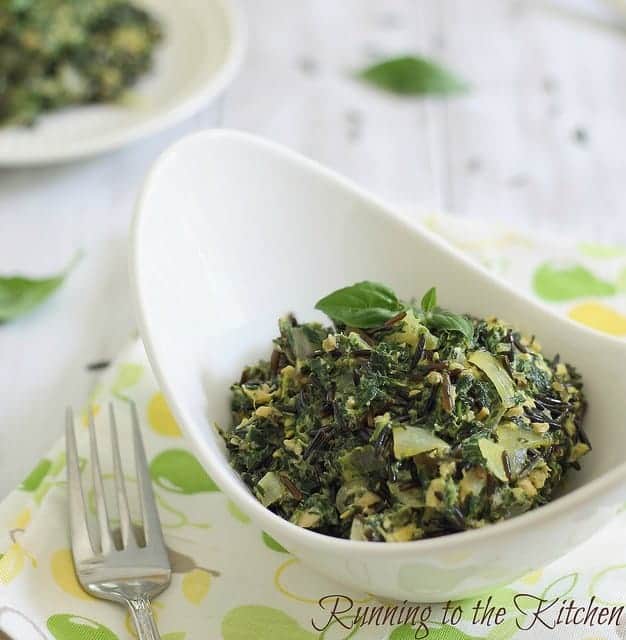 Up until last week, I've avoided any and all tinned fish because of that memory.
It was the longest 30 minutes of my life as I sat there trying not to gag and simultaneously impress him with my resume full of pointless academic societies and turn my 4 year waitressing job into something that "developed my interpersonal skills" and "taught me how to 'think on my feet'".
It's pretty hard to bs your way through turning waitressing into a job that preps you for the business world under normal circumstances because let's be honest, all I did was run around like a maniac and pick popcorn shrimp off of appetizer plates before they went out to the tables.
Throw the distraction of a tuna-stenched room on top of things and I'm impressed I somehow ended up with a job offer at all.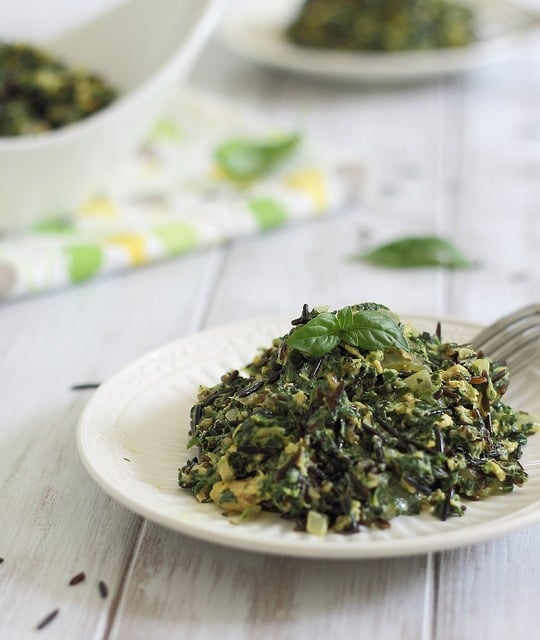 There's all of 5 aisles in the Trader Joe's I go to and yet, I can literally take an hour in that store as I stare at all the stuff on their shelves.
Last time, it was the tinned fish area that got me. For at least 10 minutes I stood there staring at the canned wild salmon debating in my head between cheap and easy omega-3s and that disgusting canned fishy smell from my interview.
I figured it's been 8 years since that day and I needed to suck it up. 6oz of smelly fish for a couple bucks trumps the $16.99/lb I pay for it's fresh, non smelly version which can't sit on my shelf for months without going bad.
So I used it in the weirdest way I could think of that was as far away as possible from typical tuna (or salmon) salad….risotto…with wild rice, spinach and coconut milk.
If you want a more "normal" approach to canned fish you can try this dijon dill salmon salad, my healthy Waldorf tuna salad or, for the brave, this simple sardine salad.
This dish is definitely not your typical "Italian" version of risotto, but it uses the same method.
The coconut milk kept it nice and creamy mimicking what the parmesan cheese would normally do and went together much better with the salmon than cheese ever would.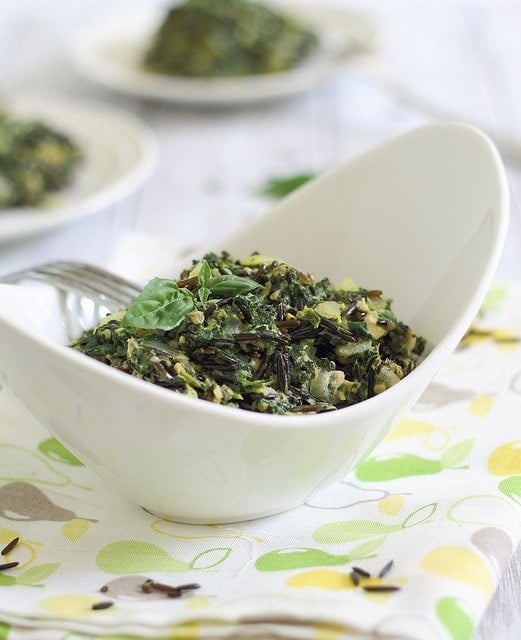 Besides the dish being delicious, it more importantly disassociated the smell of canned fish from that interview day.
Too bad I waited 8 years to make it.
Coconut Wild Rice and Spinach Risotto with Salmon
This wild rice and spinach risotto is made with coconut milk for a fun twist on a traditional risotto.
Ingredients
1 15oz. can coconut milk
1 cup vegetable broth
1 cup wild black rice
1 medium yellow onion, chopped
1 package frozen spinach (10 oz), thawed and drained
6 oz. canned wild salmon, drained (or fresh cooked salmon torn into pieces)
1/4 cup basil leaves
1 tablespoon extra virgin olive oil
1/2 tablespoon butter
salt & pepper
1/2 teaspoon turmeric
Instructions
Heat a heavy bottomed pot or dutch oven over medium-high heat.
Add olive oil and butter and melt.
Add chopped onion and saute for about 5 minutes until softened.
Add rice and saute for another 2-3 minutes to "toast" the rice.
Meanwhile, pour coconut milk and vegetable broth into a small sauce pan, stir together and keep warm over low-medium heat.
Once rice is toasted, turn heat down to medium and ladle in coconut milk mixture until just covering the rice and onions.
Cook until liquid is absorbed by the rice and starts to diminish.
Slowly continue ladling in liquid to cook the rice as it absorbs it.
While rice cooks, combine basil, spinach and 2 tablespoons of the coconut milk mixture in a food processor and pulse until combined. Set aside.
Once rice is fully cooked and has used up all the coconut milk/vegetable broth mixture add spinach mixture, turmeric and salt & pepper to taste and stir to combine.
Lastly, stir in salmon and garnish with basil.
Notes
Salmon could easily be replaced with chicken or other meat or left out entirely for a lighter vegetarian version.
Nutrition Information:
Yield:

2
Serving Size:

1
Amount Per Serving:
Calories:

830
Total Fat:

63g
Saturated Fat:

44g
Trans Fat:

0g
Unsaturated Fat:

14g
Cholesterol:

56mg
Sodium:

686mg
Carbohydrates:

40g
Fiber:

5g
Sugar:

3g
Protein:

35g
This website provides approximate nutrition information for convenience and as a courtesy only. Nutrition information can vary for a variety of reasons. For the most precise nutritional data use your preferred nutrition calculator based on the actual ingredients you used in the recipe.