Happy Wednesday! This doesn't happen often but I feel like this week is flying by. No complaining here. Winking smile
We've got a jam-packed post with WIAW eats, an awesome 2 minute microwave pumpkin chocolate cake and the Chickbands giveaway winners at the end so let's get to it!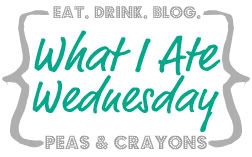 Strawberry coconut oats for breakfast.
I've been waking up at 7am which is about 45 minutes earlier than my normal wakeup. It's great because I feel much more productive, it's not so great because earlier breakfasts lead to earlier hunger for lunch.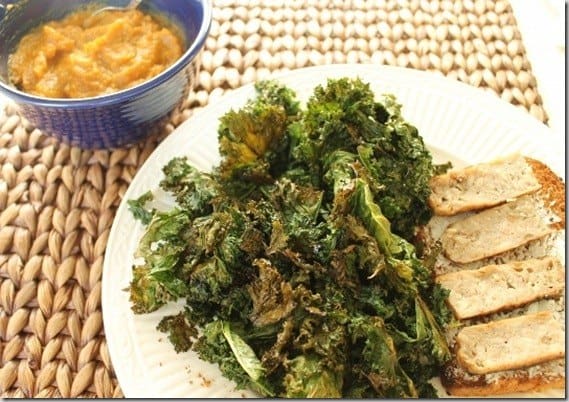 I fought the hunger for a bit and actually went for a test run at lunch to see how my knee would hold up. It still didn't feel 100% but I wanted to see how running would feel so I could figure out what to do with my training plan between now and the half marathon. I was supposed to run 12 miles as my last long run but decided to just test it out with a shorter run instead. Good news, after 5 miles it felt fine! It still feels a bit "off" when I'm not running but I'm pretty much convinced after reading Chelsey's post that it's a sore/slightly inflamed IT band as my symptoms are almost identical. So, I've basically been stretching every hour and finally bought myself a foam roller today. O-U-C-H. Now I know what people mean when they say it hurts so good. That's really the perfect description. I'll take it though because my knee already feels better. I feel a bit relieved as I was starting to freak out with the half marathon so soon.
After the run, I ate an entire head of kale for lunch in the form of kale chips. Salty and addictive. Bread + goat cheese + sliced chicken apple sausage and leftover butternut squash soup.
A healthy lunch was no accident because I'd been scheming my afternoon snack since before breakfast.
Oh, hello pumpkin chocolate cake with spiced pumpkin cream cheese frosting!
The chocolate cake is Katie's genius creation but I ended up:
halving the sugar
replacing the oil with pumpkin
microwaving it for 3x as long (it just wasn't fully "baked" in 30-40 seconds)
Since I made the cake with pumpkin, I wanted a pumpkin frosting too. It was super simple:
1 tablespoon cream cheese
2 tablespoons pumpkin
1/4 teaspoon vanilla
1/4 teaspoon cinnamon
1/2 teaspoon sugar
Mix it all up and frost.
I'm not sure you can get anything more delicious than that for all of a minute and a half baking time.
I don't know what it is, but the second we hit October, I became a tea drinking, dessert eating maniac. In addition to my 2 morning cups of coffee, I drink tea in the afternoon and at night after dinner usually accompanied by some sort of sweet. This could get dangerous when this half marathon is over and I'm not training at the same intensity!
For dinner, we tried out a Newman's thin crust pizza that I had a coupon for with some sautéed collard greens on the side. I've become obsessed with collard greens all of a sudden and could pretty much eat them every night. I just sauté them with olive oil, one garlic clove and lemon. Easy, quick and tastes so clean & healthy. That sounds like a weird way to describe a vegetable but hopefully you get what I mean.
The pizza was ok. I don't normally buy frozen pizzas and here's the reason why: I could eat the entire thing myself! The box said there were 3 servings per pie at 240 calories a serving. Um, I eat about 3 times that many calories for dinner. The crust was super thin so even making it into 2 servings, (we split it down the middle) it was barely enough food for me. That's ok though because it just became an excuse for a couple of these later on.
Dough balls from Saturday night. With tea of course.
Do you have a foam roller? What's your favorite stretch using it?
Have you ever made dough balls? What's your favorite kind?
Anyone else notice your dessert appetite increase with the change of seasons?