These 8 high protein recipes using Rockin' Refuel protein milk are perfect for your post or pre-workout meal. From overnight oats to ice pops and more!
If you follow along on Facebook or Instagram, you've probably seen a few recipes over the last 9 months using Rockin' Refuel.
I've been working with them to come up with all sorts of high protein snacks and meals perfect for pre or post workout.
Their vanilla and chocolate protein milks are great straight up when you're looking for a protein-packed option but, baking and cooking with them is also fun to create some high protein recipes when you want to actually eat your calories!
Check out the high protein recipes below and the link where you can grab each full recipe.
*This post is sponsored by Rockin' Refuel

VANILLA PANCAKES WITH RASPBERRY COMPOTE
When I can actually pull myself out of bed for a morning workout, a fluffy stack of these afterwards is pretty much all that gets me through.
Mug cakes may just be the best (and most dangerous) invention in the land. A dessert that can be made in less than 5 minutes in your microwave? Yes, please.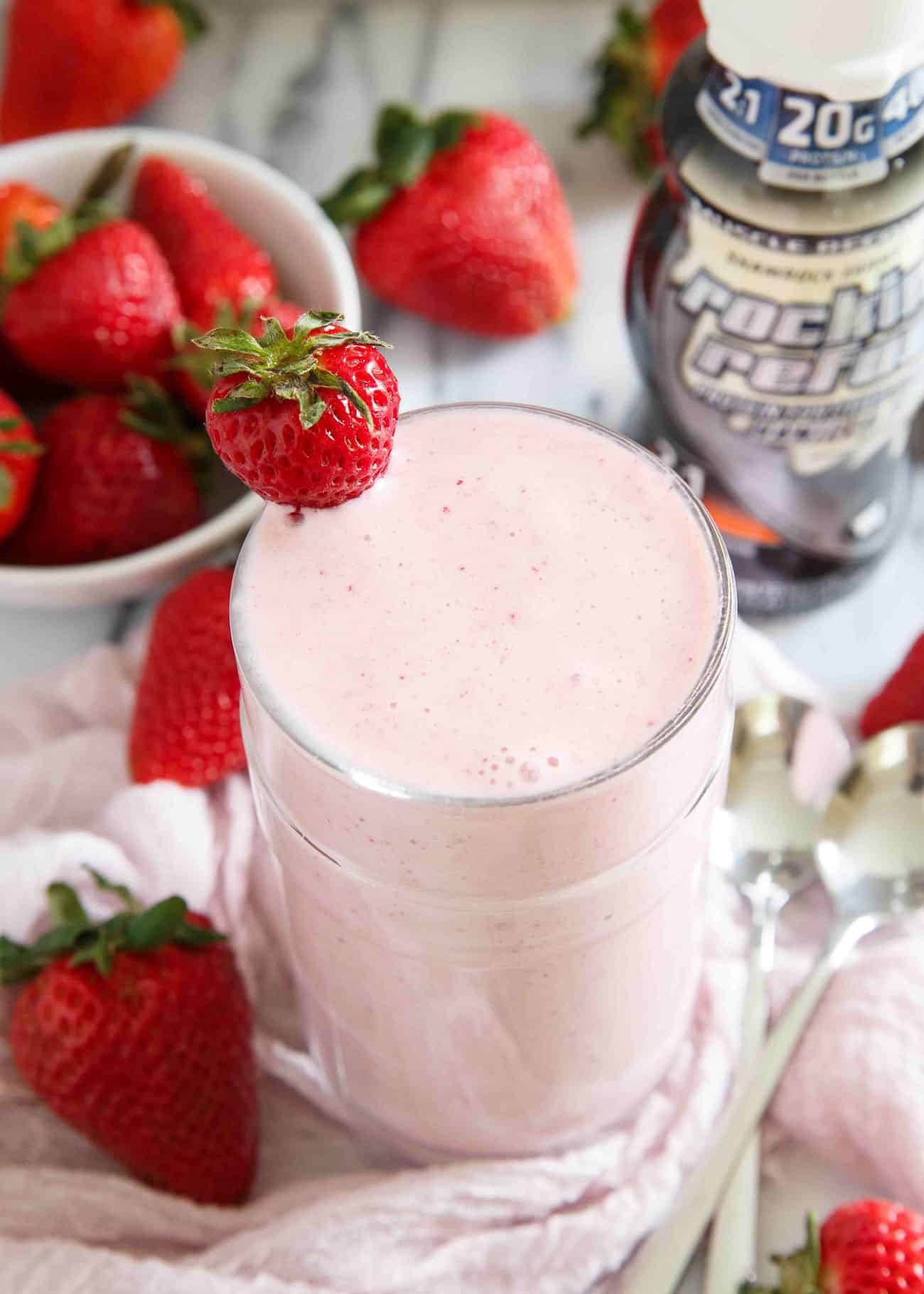 STRAWBERRY AND CREAM RECOVERY SMOOTHIE
Kinda like the 112 song but sub strawberries. Where's all my late 90s hip-hop fans?
VANILLA PROTEIN OVERNIGHT OATS
Overnight oats are magical. No need to cook, just mix things up the night before and boom – breakfast is ready when you wake up.
Is it weird to keep muffins in your purse? Because I'm not above it when it comes to these chocolaty concoctions.
Things are cuter in bite-size form right? Make a Belgian waffle, break it into quarters and you've got yourself some waffle bites. This way they can be breakfast or a snack.
Cha-cha-cha-chia! Chia pudding is like the healthy version of tapioca. When you make it with chocolate milk, it's hard to believe it's actually good for you!
I know summer's over but save these icy treats for next year when that workout leaves you sweating buckets, no better way to refuel!